THIS PAGE IS FOR ALL OF US TO SEE HOW MUCH RUPERT & EMMA ARE HAVE GROWN UP (& ARE STILL GROWING FOR THAT MATTER)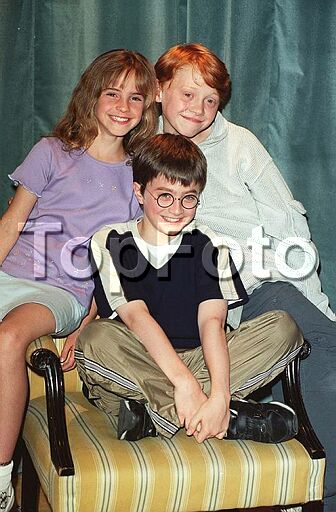 ANNOUNCING THE CAST...A VERY YOUNG LOOKING RUPERT & EMMA.....AWWWW AREN'T THEY CUTE!
RUPERT & EMMA'S FIRST PHOTO SHOOT JUST BEFORE HARRY POTTER STARTED BEING FILMED
THE FIRST PHOTO SHOOT OF THEM DRESSED AS THEIR CHARACTERS...LOOK AT THEIR SMILES!! HOW CHEEKY CAN YOU GET!
PICTURES OF THEM PROGRESSING THROUGH THE FILMIMG OF THE PHILOSOPHER'S STONE!
RUPERT & EMMA STARTING TO LOOK A LITTLE OLDER AT THE LONDON AND NEW YORK PREMIER'S OF THE PHILOSOPHER'S STONE
DOING VARIOUS INTERVIEWS AFTER THE FILM
FILMING OF THE CHAMBER OF SECRETS